Meet the Your Health Tubers
1. Your Health Tuber, Dragan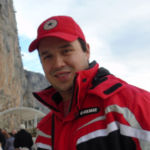 Dragan FILOV, MD, – healthcare professional, Medical School Degree; CEO of Your Health Tube
2. Your Health Tuber, Victoria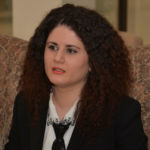 Victoria VITO, – nutritionist, Certificate in Human Nutrition
Collaborators:
3. Your Health Tuber, Andrea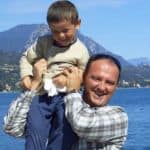 Andrea LAUTER, DO, – osteopathic physician 
4. Your Health Tuber, Claudio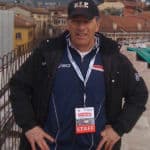 Claudio ZIGOTTO – exercise coach, athlete
(award winner, veteran of Verona Marathon – Running race)
About Your Health Tube
How we got here?
Hi, I am Your Health Tuber, Victoria.
Five years ago, I went into nutrition and healthy lifestyle. Professionally, I am French Teaching Assistant. I am born in a small town surrounded by beautiful mountains. My husband and I used to live in the capital city for many years. But, my beloved grandfather got really sick one day. He is old and the medicine prescriptions didn't help him much, they just made him even weaker. It was really hard for me to watch him like that, so I've decided to help him and that lead me to nutrition and alternative medicine. Thanks to natural remedies I was able to help him. He is 84-year-old-now; he was a vet and now he is into retirement, dedicated to his little farm; and what is truly important – he feels great!
I've fell in love with nutrition and took a course in nutrition and alternative medicine. That really helped me understand the value of life and our connection with the nature. After a while, my husband (Your Health Tuber, Dragan) and I decided to leave the capital city and move in my hometown.
Here we enjoy nature and eat healthy food that we grow in our own garden (most of the images that we use on this blog are taken in our garden or home). This life helped me in various ways, especially because I used to be very prone to depression. It is different from the capital city, it is healthier and good for our mental and physical health.
We are truly happy here! We have more free time for walking, gardening, and spending time with our family.
Your Health Tube was born!
All these things, inspired us to create this health blog and share our knowledge, experience, and lifestyle. We are professionally supported by our great friends, and now collaborators, Claudio and Andrea. We even create a little Your Health Tube office that is near our house, a place for the Your Health Tubers to meet and discuss.
On St. Patrick's Day (March 17, 2016) Your Health Tube was officially born!
Your Health Tube provides daily articles about health (nutrition, diet and weight loss, herbs and oils, fitness and yoga).
We are 100% independent website. We are not sponsored by any industry or company.
Your Health Tube has a goal to write and promote relevant health information, by encouraging greater understanding of the value of spending time in nature and raise awareness among readers of the value of using nature for health and well-being.
I personally hope that Your Health Tube will provide a great variety of health information because we really try to explore and find reliable material that will help us write a good article. Every effort is made to be objective, neutral, and honest.
In order to succeed in this, we constantly follow the latest information and optimize our articles. We are subscribed to various health magazines that constantly arrive at our home address in an old fashioned way. So, everything we say here is based on scientific evidence. We also use information from professional books and Internet web pages.
Regarding our personal internet experience, so many blogs underestimate the power of a RELEVANT INFORMATION. Therefore, our goal is to make
Your Health Tube your relevant health blog!
Thanks for visiting our blog!
We hope to serve you with professionalism!